An article released in TechCrunch earlier this year, mentioned that the biggest obstacle to digital health startups is the integration of the technology that these companies provide into larger legacy systems. However, over the past year, we've seen some great leaps and bounds in the digital health industry. One report from StartupHealth indicates that over 111 deals documented in the digital health subsector. Together, these deals accounted for a total of $1.3 billion. The digital startups that have been making out like bandits have been doing so because of their laser-focus on enhancing the patient experience. Below is a look at three digital health companies that are particularly shaking things up.
Practo
Based out of India, Practo offers a booking service for healthcare appointments. In August, it raised $90 million in Series C funding from Tencent, Sofina, Google Capital, Sequoia India, Altimeter Capital, Matrix Partners, Sequoia Capital Global Equities, and Yuri Milner. With this funding, Practo is planning to expand the amount of cities where it is currently operating from 35 to 65. What's more, Practo has also begun collaborating with Uber. In India, Singapore, and Indonesia, users will be able to see the closest Uber available when they receive reminders for their appointments and they will also be able to see the amount of the estimated fair, the estimated time of arrival for Uber, and the destination address at the start of the trip.
Omada Health
The biggest talking point with Omada Health is the way that it's placing priority on clinical validation. On their website they bill themselves as pioneers of "digital therapeutics…a new category of medicine that sits at the intersection of technology, and design." This past year, they added a program for patients at risk to cardiovascular disease to their site. Investor must be big fans. Omada Health raised 48 million in their Series C round, which they plan on using to expand their digital therapeutics programming on type 2 diabetes. With their intersectional focus, this program will span web, mobile engagement, and counseling efforts based on guidelines from the National Diabetes Prevention Program. It's newest investors include Norwest Venture Partners, GE Ventures, and dRx Capital.
ZocDoc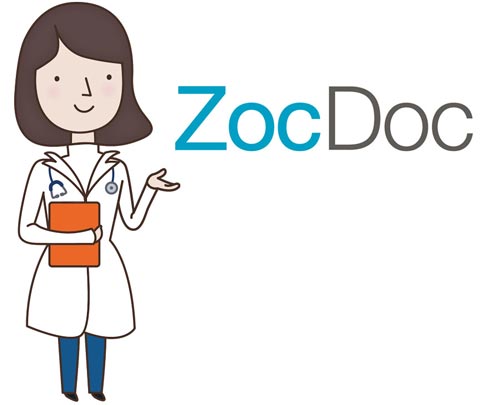 ZocDoc is already known for providing an outstanding appointment booking service, but now they're looking to enhance patient experience even more. At $130 million, ZocDoc raised one of the largest funding rounds this year. Streamlining the process of booking appointments has been a target for many digital health startups, but ZocDoc is looking to set itself apart with exceptional price-comparison tools and an aggressive approach to expanding its customer base. This past year saw Fitbit, Teladoc, and Evolvent Health (mentioned in another one of my posts) go IPO. The word on the street is that ZocDoc might be next.
Some other companies worth mentioning included Doctor on Demand (which provides telemedicine services), Pager (a medical concierge service), Medical Memory (a way for specialist physicians to record appointments with digital video and store records), and Oscar (a streamlined health insurance company).
For a look at the article on which this is based, check out MedCityNews.com.